Invite your co-hosts/guests invitations in three ways:
Recording Sessions Page
Invite others by email or copy the invitation link and provide it directly to the appropriate individuals.
Email
To invite by email from the Recording Sessions page, start by creating a session. Click the Add Session button in the lower right & enter the following:
Name of the session
Date
Start time (if scheduling a future session)
Time zone
Co-host and guest emails
Click the Save Session button
SquadCast automatically sends invitation emails to you & your guests. These invitation emails inform you and your guest about the recording session, add the scheduled session to your calendar, & contain links to join the session.
Please note the links sent to you and your guests are unique. Do not forward your guests the email you received, or it will not let you both join the session at the same time.
Dashboard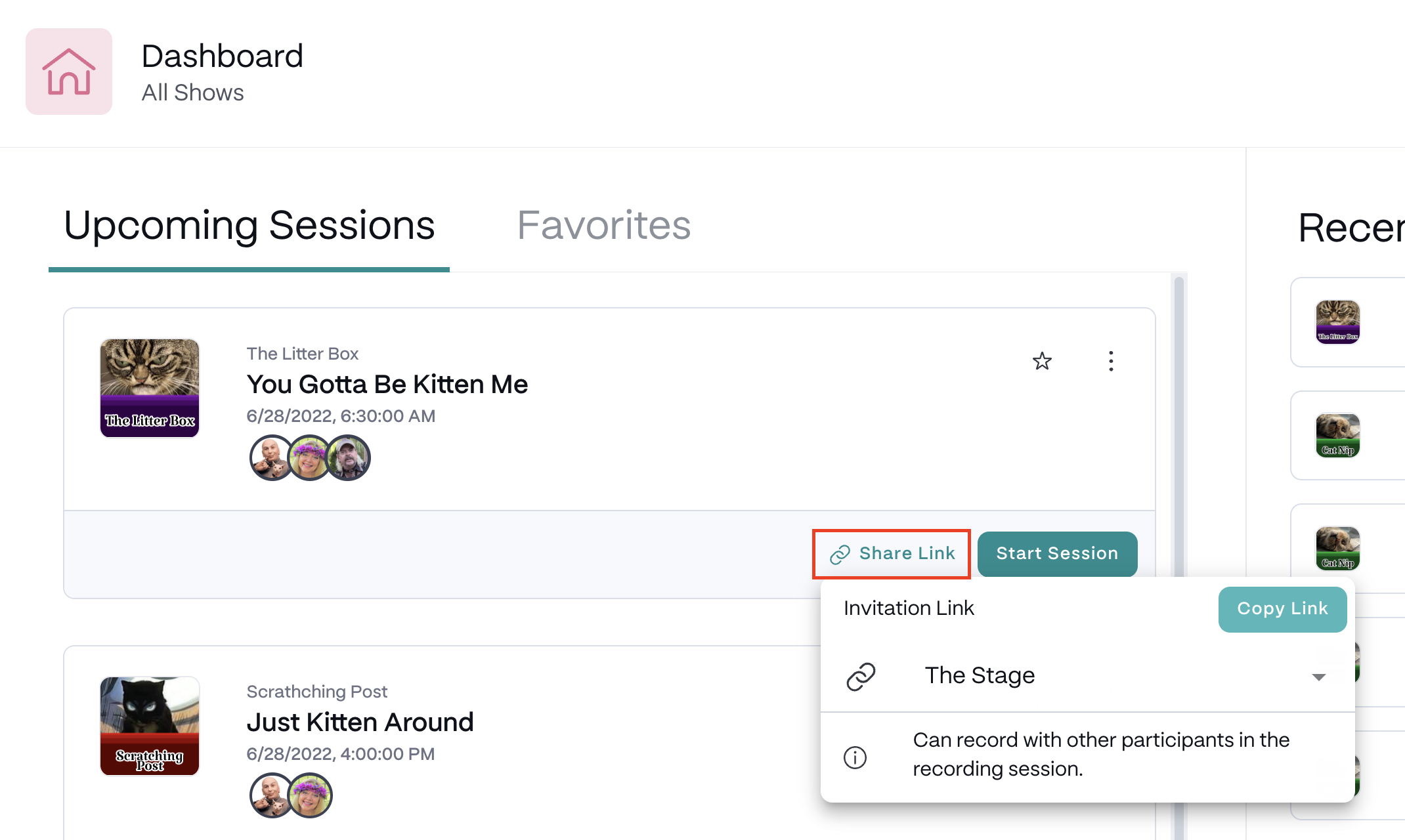 Select Share Link next to the Join Session button and paste the provided link into your invite email or any messaging app.
Studio
Select the Participants tab in the lower right corner
Select the Invite to Group tab at the top
Select Copy Link
Paste the link and provide it directly using the method of your choice (email, messenger tools, etc.)