Advanced Mix Audio Settings gives you the control to adjust your post-production mixed files. These settings can be adjusted and reset to default if needed.
Mix Audio Advanced Settings
We recommend most users keep their settings default. These controls are here for those familiar with audio processing techniques. Our Support is limited to trying to troubleshoot mixed files with custom settings.
These settings add more control of the processed file when using the Mix Audio feature.
To access these settings, open up the Show Settings -> Advanced Show Settings - Scroll down to Mix Audio with Auphonic.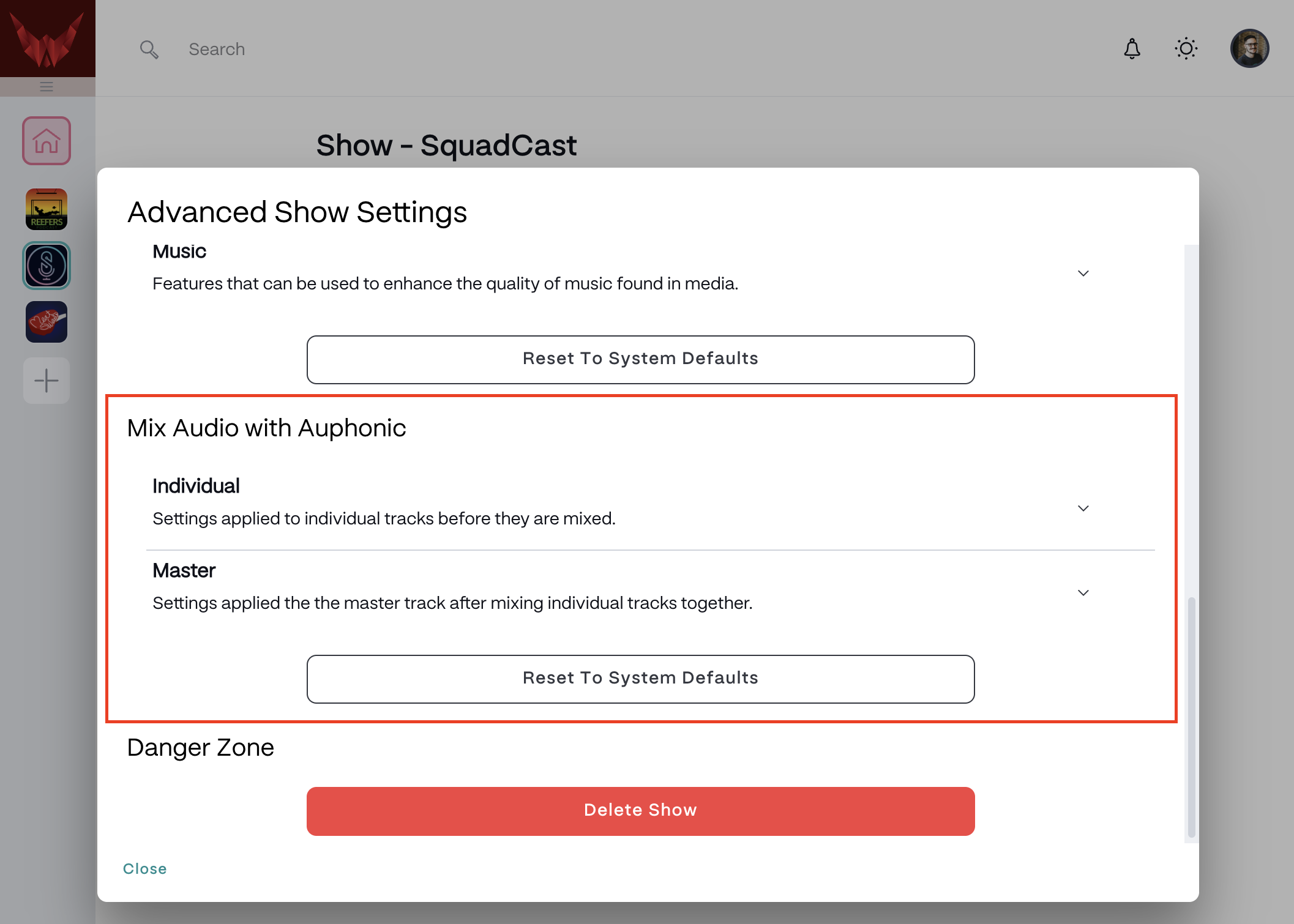 Individual
Individual settings for files being mixed. These settings are set before the files are mixed together.
Hip Filter - Classifies the lowest wanted signal (male/female speech, base in music, etc.) and adaptively filters unnecessary/disturbing low frequencies in each audio segment. Learn More
DeNoise - Uses Auphonic's Noise Reduction Algorithms to remove broadband background noise and hiss in audio files with slowly varying backgrounds. Learn More
Master
Settings for the final mastered track mixed together.