Session recordings are grouped into Takes. A Take is created when the record button is clicked. All participants in the session will then be grouped in a Take. You can view your Takes from the recent recordings panel on your dashboard, in search results, and in-session from the recordings panel.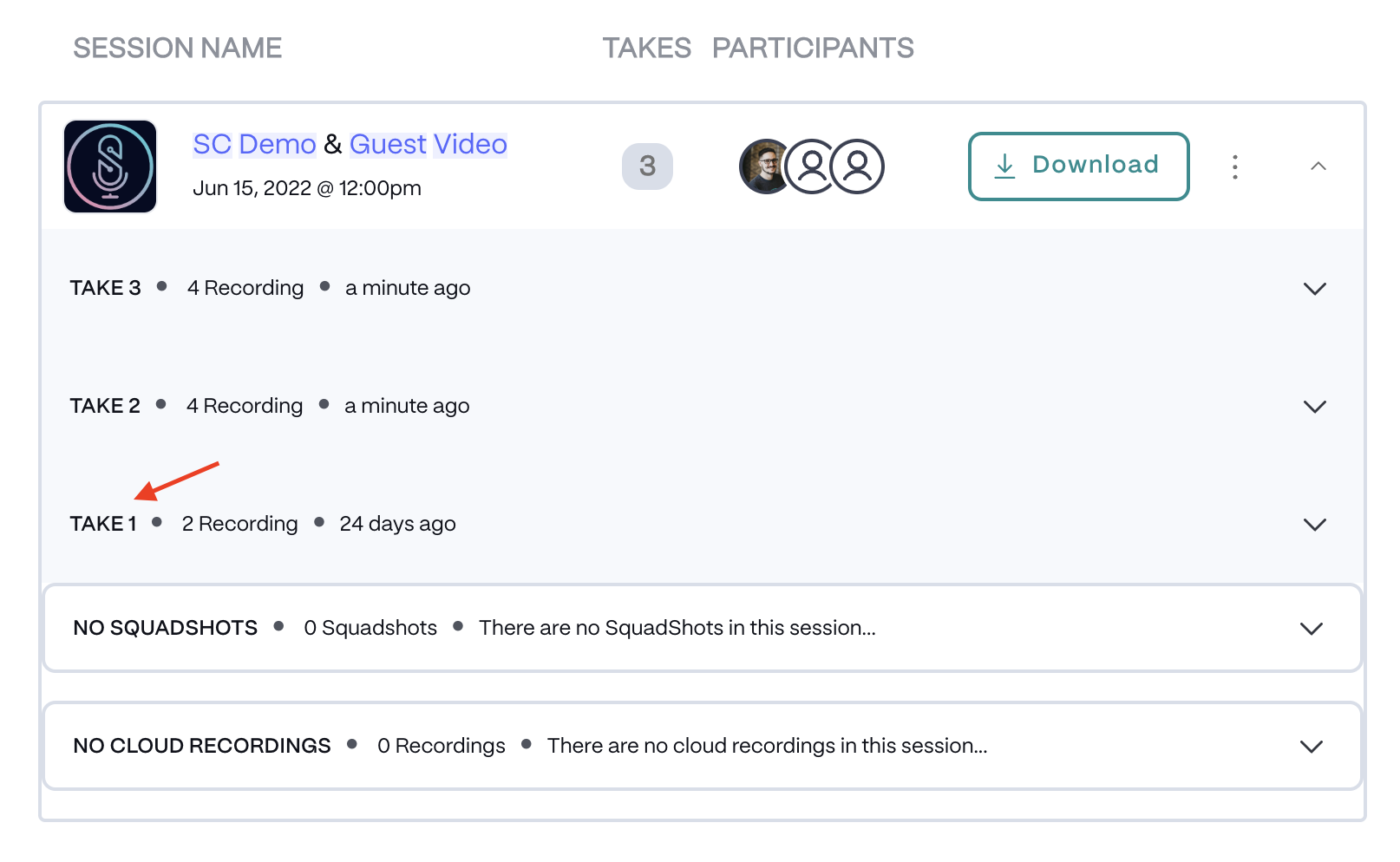 Takes are named by default with Take 1, Take 2, etc. However, you can easily rename (to something like "Intro") to help your team stay organized with many recordings.
Edit/Rename Take
From within a session, open the Recordings Panel. Click on the take you want to edit/rename.
Click on the Edit Take Name button next to the Download All button.
Edit the name of the take and then click on Save.