SquadCast by Descript now supports 4K remote recording. This video quality provides you with crisp video and offers you flexibility in your edited recording, like zooming in on your participant without losing image quality.
You'll need to connect your SquadCast account to a Creator, Pro, Enterprise, or EDU Descript account before you can access 4K recording. Don't worry, connecting accounts is free, and you'll only have one subscription to manage the linked accounts.
Technical requirements and considerations
Use a camera capable of 4k resolution at 30FPS—If you enable 4k recording and your camera is only capable of recording at 1080p, your video will be recorded at 1080p. Check out our blog for HD camera recommendations.
Internet bandwidth—4K will increase the network connectivity needed to upload the larger file sizes. If network connectivity is constrained, we recommend reducing the video recording quality. Stop recording, manually change the resolution to a lower one, and start recording again.
4K recording is not recommended on Windows—Windows limits the recording bitrate in web browsers, which can make a 4K recording look worse than 1080p. We recommend adjusting the recording quality for Windows users if you decide to recording in 4K.
Logitech cameras—participants using Logitech cameras may experience issues with 4K recording.
H.264 encoding recommended—This is widely used on most devices today, but if have an older computer that doesn't have the ability to hardware encode H.264, the device may struggle with bitrate (blockiness) or framerate (choppiness) in the recording at 4K.
Enabling 4K recording
Keep in mind that 4K recording affects the video file quality, not the quality during the session. Learn more about the difference between recording and conversation quality.
As the default resolution for your show
This will set all recording sessions to max quality for all participants.
From your SquadCast dashboard, select your show from the left sidebar.
Select Show Settings in the top right corner.
Select Advance Settings.
Turn on Default Session Quality. Now, if you or anyone else in your recording session uses a 4K camera, SquadCast will record them in 4K, while recording all other participants at the highest resolution of their respective cameras.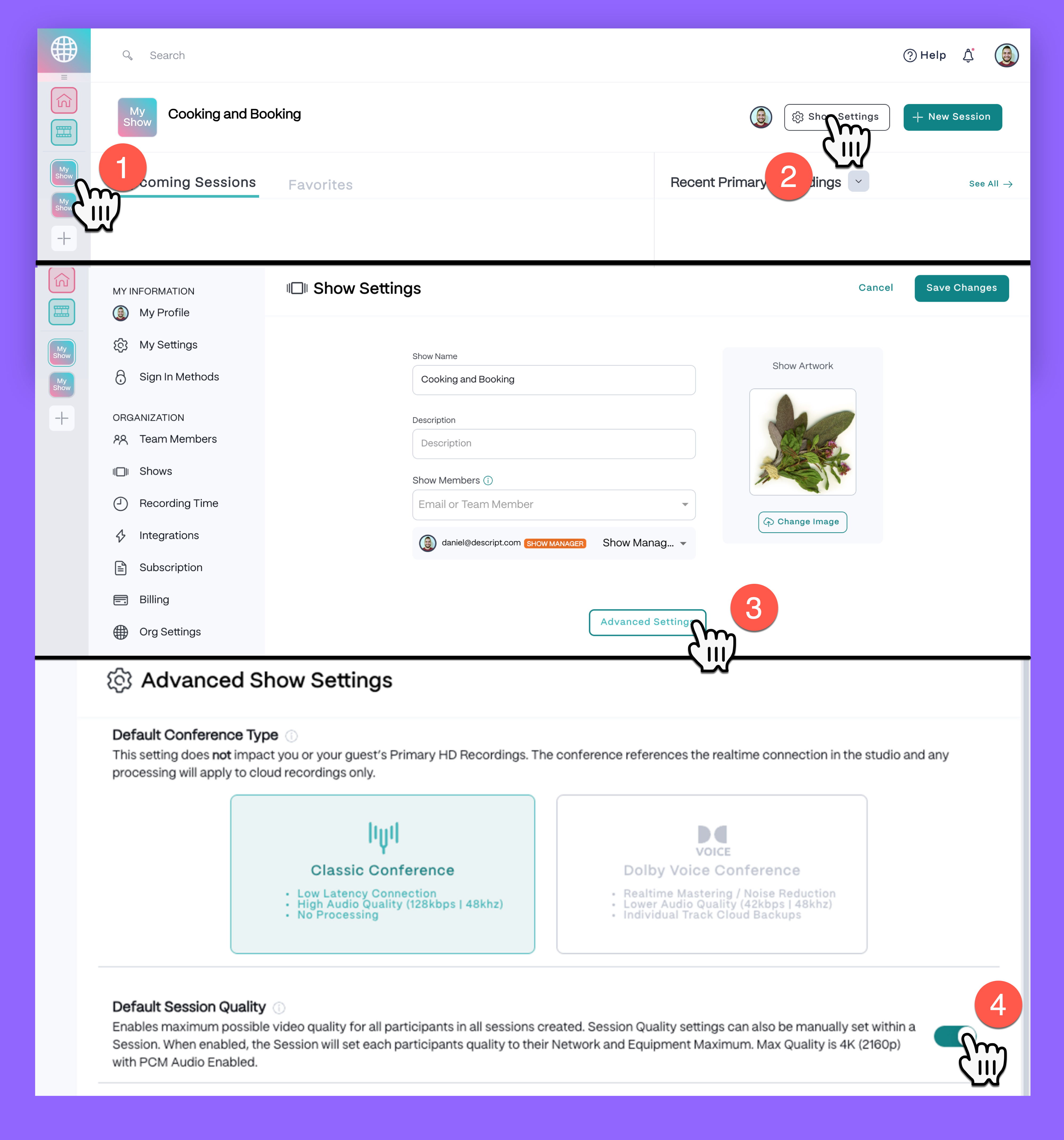 From inside a session
Show managers can turn on or off 4K recording for indiviudal recording session. If you are team member of a SquadCast organization.
Select Max Recording Quality in the left sidebar.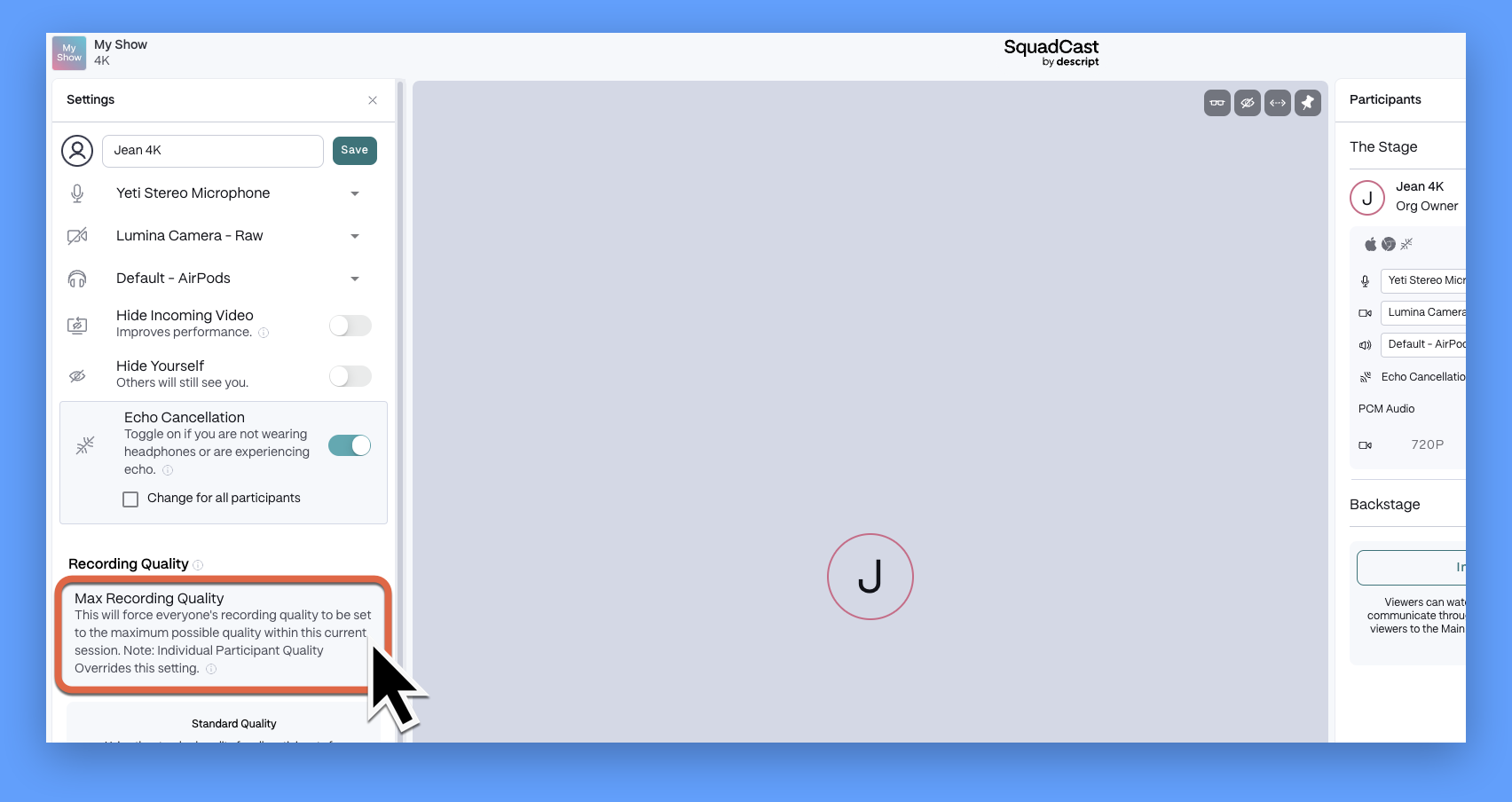 For an single user
Show managers can enable 4K recording and adjust the video resolution for individual participants in the session.
Wait for your guest to join your session.
Once they're in, adjust their video resolution from the right sidebar.
For participants using Chrome, the host and Show managers can also enable PCM Audio—a digital audio format that is uncompressed.