For SquadCast to connect & record your microphone & camera you will need to allow permissions to these devices in your Web browser.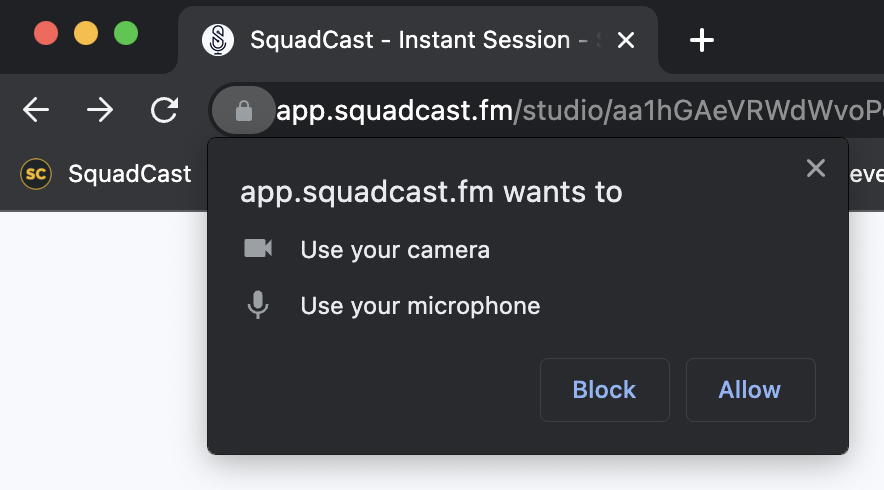 Navigate to a Recording Session
Click the Get Started button
Click the Allow button for Microphone & Camera
In most Web browsers you will only need to do this the first time you join a Recording Session.
To reset these permissions...
Navigate to any page within https://app.squadcast.fm
Click the lock icon to the left of the URL
Set Microphone & Camera to Ask (default)
If Microphone & Camera are not available, click on Site Settings and set them to Ask (default)
Refresh the page
If this does not help, you may need to Allow Operating System (OS) Permissions.
Have more questions? Email support@squadcast.fm