Connect SquadCast with Guest Booking on Captivate! Captivate's integration allows you to connect to SquadCast so that you are able to book on Captivate and record on SquadCast! When your Guest books with you on Captivate the integration will automatically set up a new Recording Session on SquadCast for you to connect and record when the time comes. Setting up the integration is easy.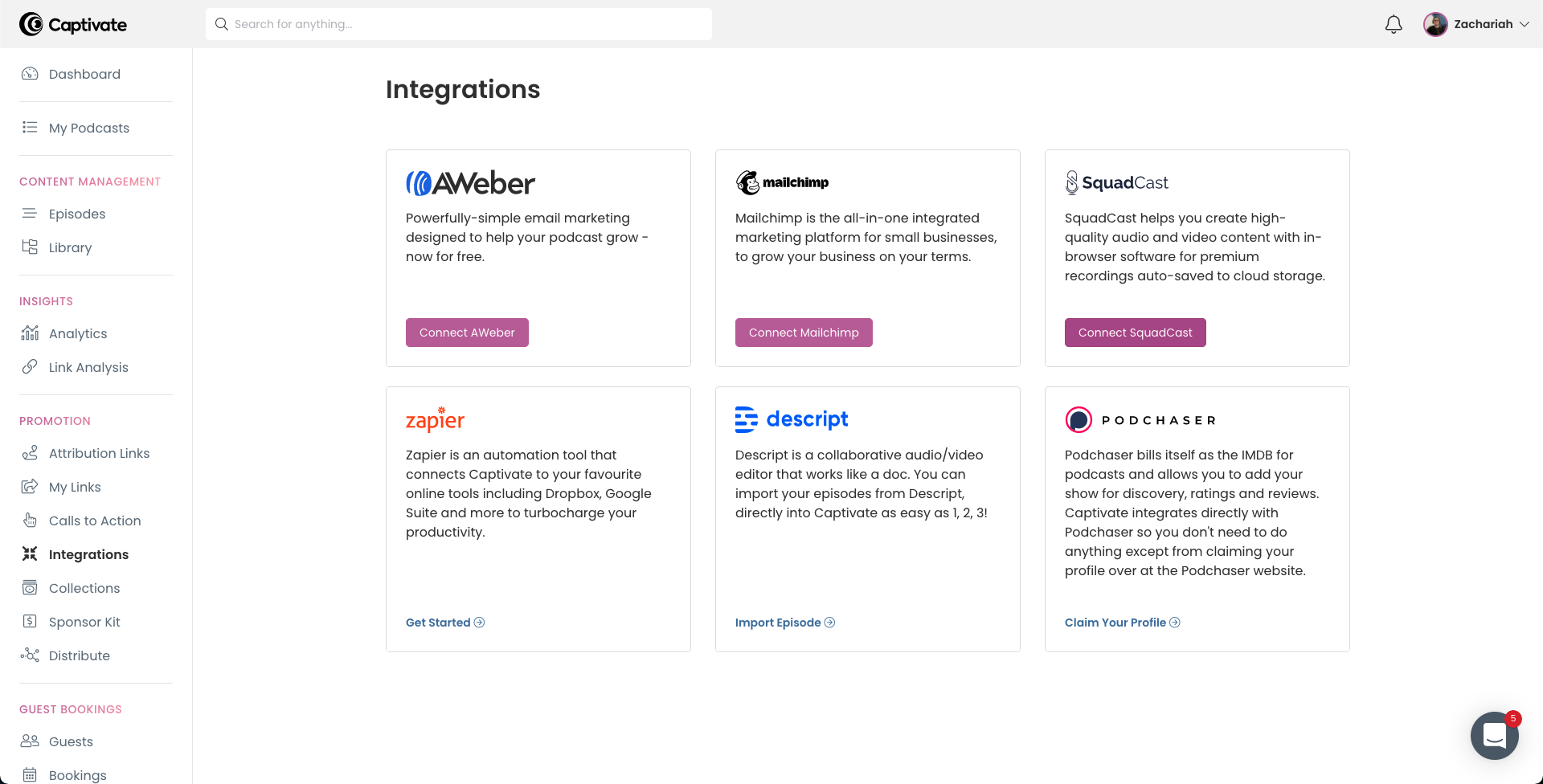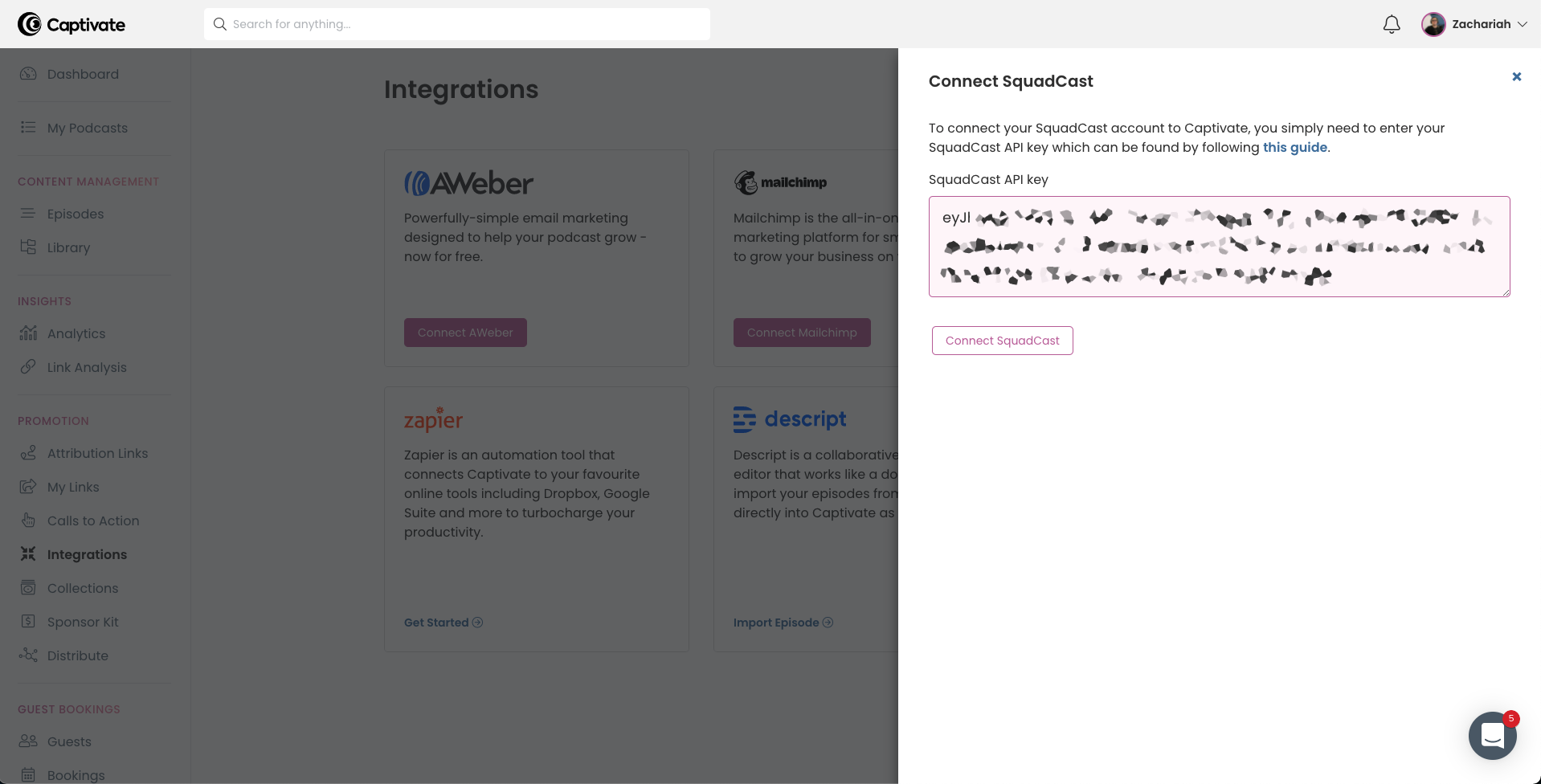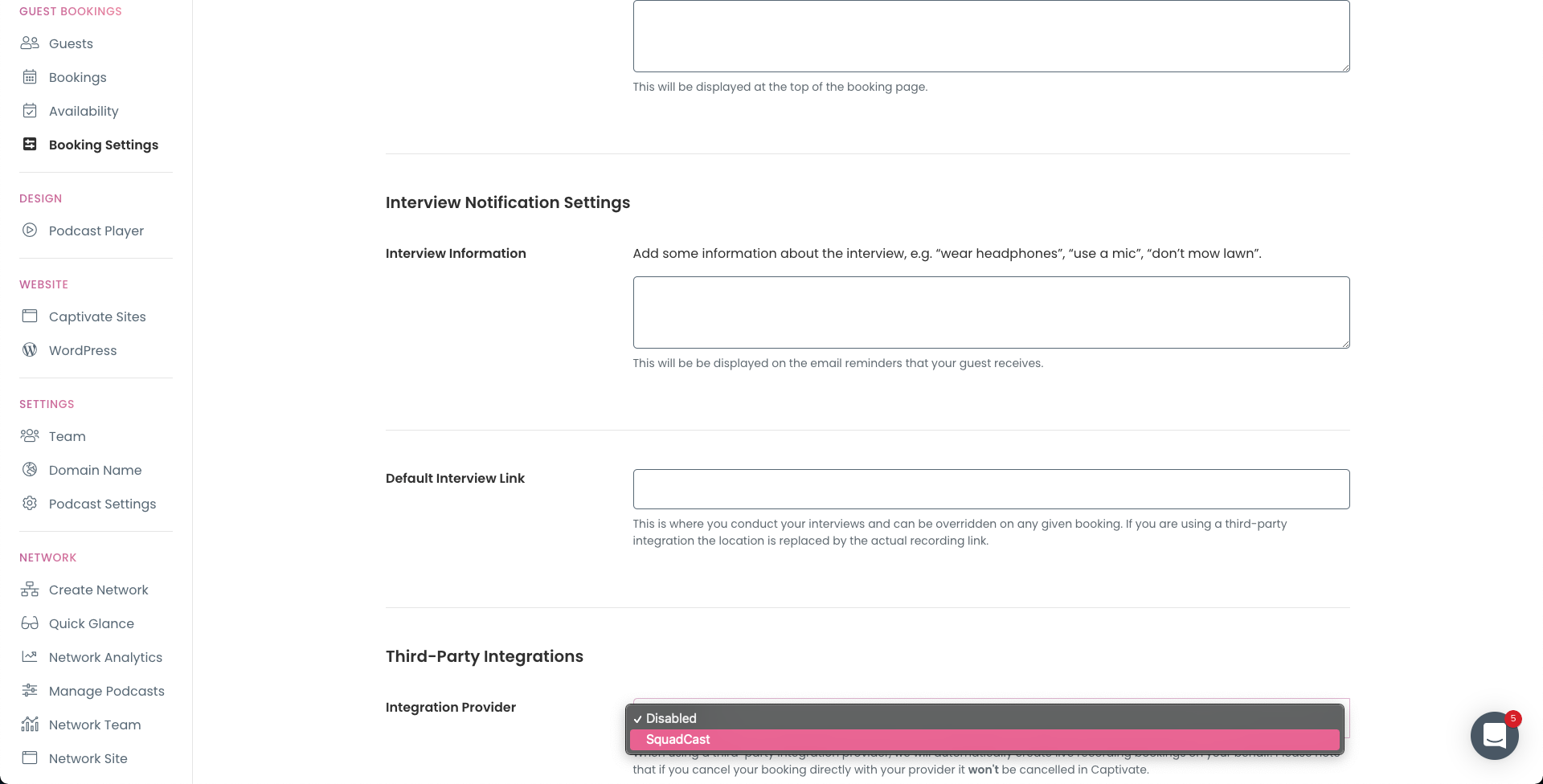 Before you start, you will need both a SquadCast and a Captivate account to complete this integration
Create a new API Secret Key within your SquadCast Account page, we recommend the name "Captivate Booking"
Copy the new API Key to your clipboards
Navigate to your Captivate Dashboard
Select Integrations under the Promotion section within the sidebar on the left
Click on the Connect SquadCast button
Paste the new API Key into the SquadCast API Key input
Click on the Connect SquadCast button to save it
Select Booking Settings under the Guest Bookings section within the sidebar on the left
Scroll down to the Third-Party Integrations section and click on the Integration Provider dropdown menu
Select SquadCast and click the Save Changes button to lock it in
That's it!!
From now on, when a Guest books with you through Captivate a Recording Session on SquadCast will automatically be scheduled at that time. Host and Guest Invite Links will be added to your booking for you to click, connect, and record together.