If you see this message when trying to link your Descript drive and SquadCast organization, you are attempting to link a drive to which you have access, but are not the drive owner.
How to resolve this issue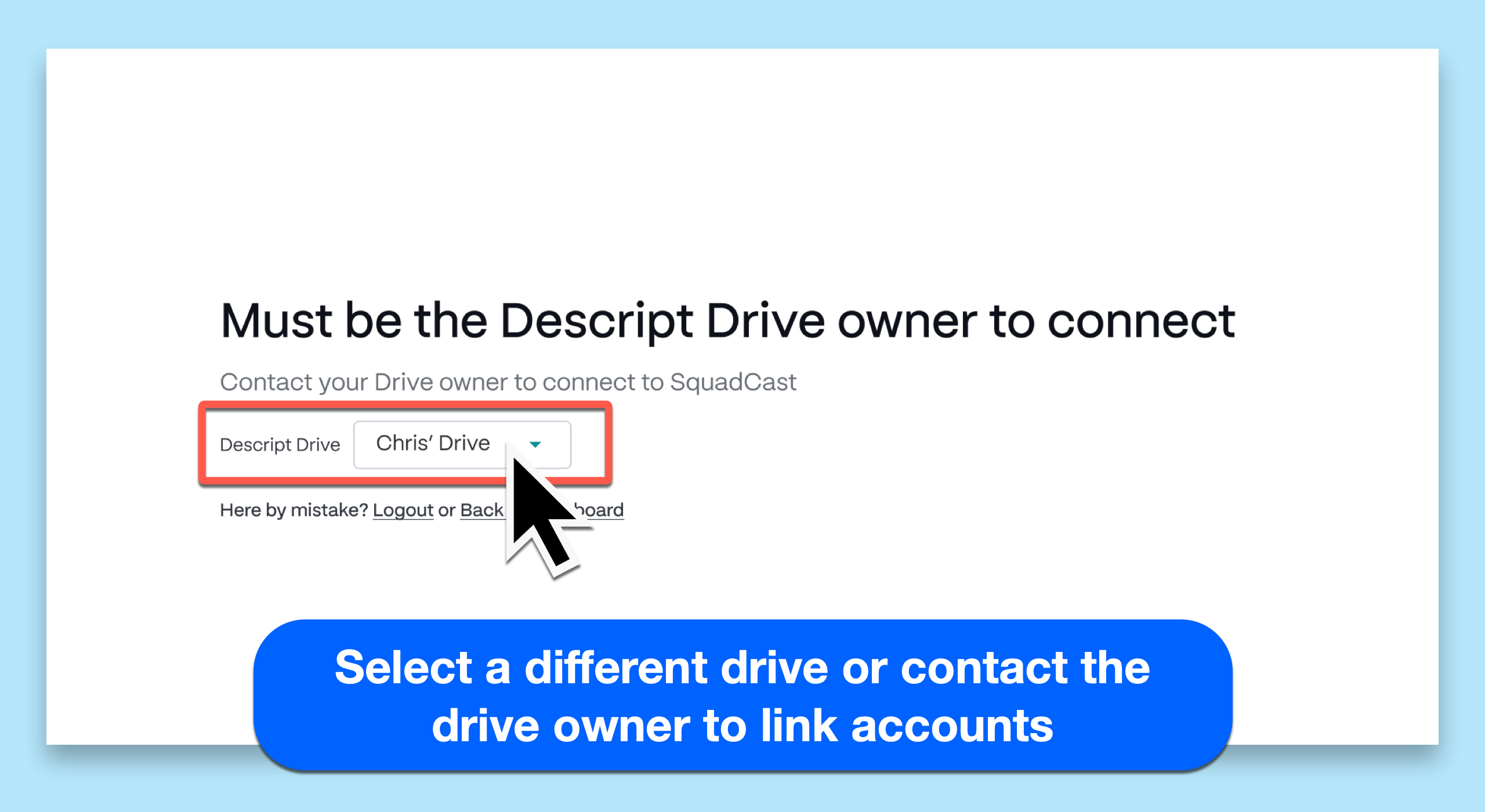 There are two main ways you can proceed if you encounter this issue:
Select to link a drive for which you are drive owner.
If you have selected the correct drive and are trying to connect your team's drive, please contact the drive owner and have them follow the steps for linking your accounts. Please have the drive owner refer to the following how-to guide for linking accounts.